References – The How, What and Why?
References are taken to gain additional insight into a job candidate's past job performance, work habits, and character. It provides them with valuable information about the candidate's strengths, weaknesses, and fit for the company culture and position. This information can also help the company make a more informed hiring decision, reduce the risk of hiring the wrong person, and ensure that the new hire is a good match for the role and the team.
Why are reference checks important?
Often the final stage of the recruitment process, reference checks provide: –
Confirmation of a candidate's qualifications, job duties, responsibilities and skills
Insight into a candidate's work habits, performance, and strengths
Details of their interpersonal skills, teamwork, and ability to work in a team environment
Information about the candidate's work ethic and expertise in their field
Determine whether they are a good fit for the role, team and company
A holistic reflection of their character, attributes, and workplace performance such as their strengths and weaknesses or communication style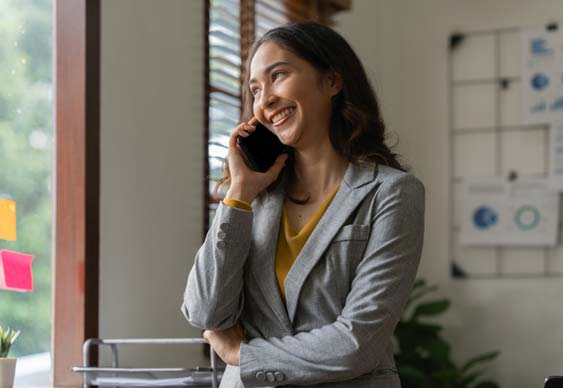 How many references are required?
Typically, two.
Ideally from different organisations. If the first two are vague, further references may be requested.
Who should you use as a referee?
When choosing referees, it's best to select individuals who can speak to your skills, experience, and character in a positive and credible manner. Some good options include:
Previous supervisors or managers: They can provide specific details about your performance and contributions in past jobs.
Coworkers or colleagues: They can attest to your work ethic and ability to collaborate with others.
Clients or customers: They can speak to the quality of your work and how well you serve their needs.
Teachers or instructors: They can comment on your abilities in your field of study and your work habits.
It's important to ask for permission before listing someone as a reference and to make sure they are comfortable with it. You should also provide your referees with a copy of your resume and a brief description of the position you are applying for, so they are prepared to speak to your qualifications.
When should you provide your referees contact details?
Do not put your referee details in your CV and only provide the details to a recruiter when you have or are about to receive an offer for a specific role. Ideally, an offer will be made "subject to suitable references". This provides comfort that your referees are not being bombarded by reference requests unnecessarily. Additionally it expediates the process as the candidate can review the offer while the recruiter contacts the reference.
When recruiters ask to take a reference, ask them how they will take it (see below), who will be taking it, and how long they expect it to take. 
How are reference checks conducted?
There are two main ways recruiters take references:
1. Automated and, 2. Phone Call.
Automated
Many recruiters and organisations use a portal system which sends the referee a link to a portal and asks them to input their answers which can be a lengthy, and tedious process – I am the referee for numerous former Dovetail interns and complete them regularly. I groan each time I see one. It is a lazy way to take a reference.
Phone Call
Done by having a prearranged call with the referee and asking questions over the phone. The benefit of the process is that further questions can be asked to qualify answers. The details of the phone call are transcribed and sent to the prospective employer.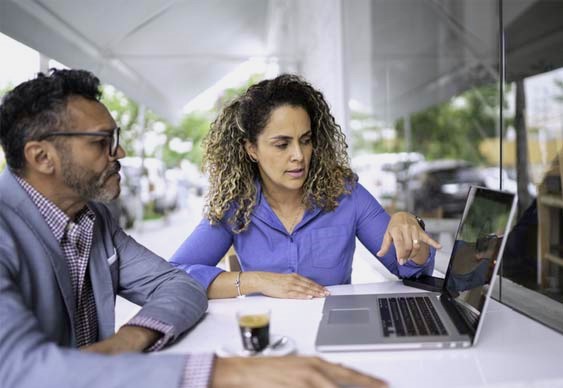 Who takes the reference?
The potential employer decides who should take the reference, however it often falls to the recruiter. I strongly recommend that the future manager of the candidate should be involved in the reference process. You can often get years of insight from a past manager and save significant amount of time with onboarding, expediate integration and adjust your management style to best manage the person.
How can employers be more involved in the reference process: –
Take the reference yourself – time consuming.
Be on the call when the recruiter is taking the reference so you can ask follow up questions as the recruiter runs through their standard questions – recommended.
Once you have received a copy of the reference follow up with a call to the referred with any further questions – recommended.
What Questions do they ask?
Here's a sample of the type of questions asked.
Can you verify the dates of employment for the candidate?
What was the candidate's job title and responsibilities during their time at your company?
How did the candidate perform in their role?
What were the candidate's strengths and weaknesses?
How did the candidate interact with their colleagues and manage their workload?
Would you rehire the candidate?
Can you provide any specific examples of the candidate's contributions or accomplishments?
How did the candidate handle conflicts or challenging situations?
Was the candidate reliable and punctual in their attendance?
Can you provide any additional information that would be helpful in our decision-making process?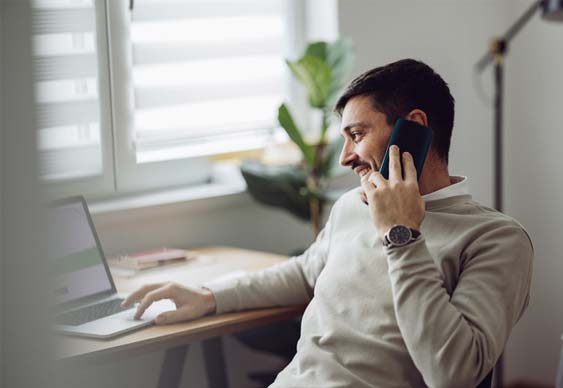 Dovetail's Reference Process?
We adapt our reference process to suit our clients' requirements. We try and make the process as painless and effective as possible. Typically, we take references by phone call or video conference, taking approximately 20 minutes. When we call your referee (preferably someone you have reported to such as a supervisor or manager) we ask them a series of 14 questions.
Summary of our reference process:
Candidate: Contacts referee to confirm they are OK to provide a reference and to expect our call.
Candidate: Provides us with referee contact details, phone, email etc.
Dovetail: We will call and take the reference – 20mins.
Dovetail: We create a record/transcript of the call and forward to your potential employer.
Dovetail: We'll send you an email to let you know once we've taken the reference.
Work/Life Boundaries – Practical Tips